We create
works of art

and all types of Architectural ornamentation.
The metalwork studio of the Eduardo Capa Foundry is in charge of the elaboration of sculptures and elements of architectural design and ornamentation, using pioneering techniques.
Capa Esculturas has all the materials currently used in the market, including bronze, brass, aluminum, stainless steel, corten or iron, among others.
This workshop specializes in large format pieces, without leaving aside all kinds of works in reduced size.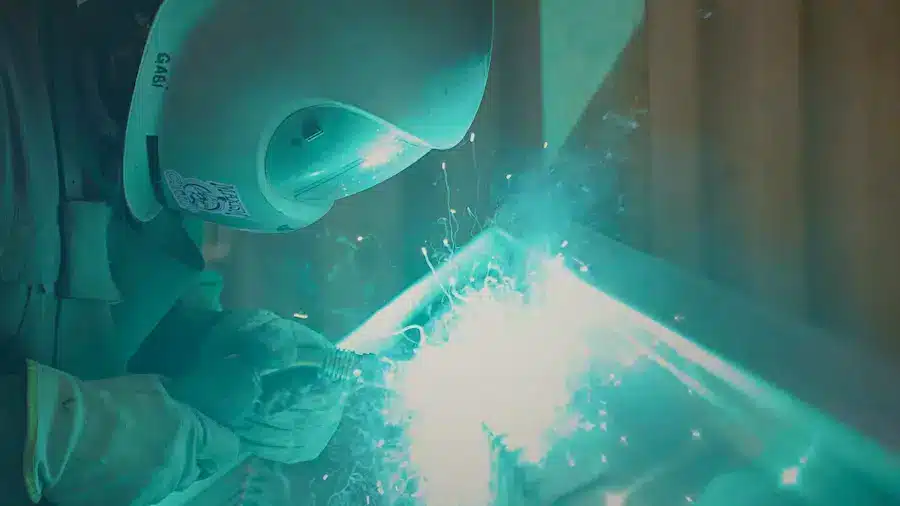 In our metalwork workshop, artistic imagination and technical skill converge to give shape to exceptional pieces that adorn spaces and enrich architecture.
From a sketch on paper to the most detailed plan, Capa Esculturas' engineering team will assist you in any phase of your project, using the most up-to-date drawing, design and modeling software.
Custom metalwork

for all formats.
Small, medium, large or monumental.
Regardless of the size, our means and human capital will guide your work until the final result is achieved in the established time and quality.
Regardless of the location and complexity of the work, the commercial and engineering team of Capa Esculturas will advise you in order to guide the project in the most successful way.
If you are looking to create
unique works of art and projects

, we do it.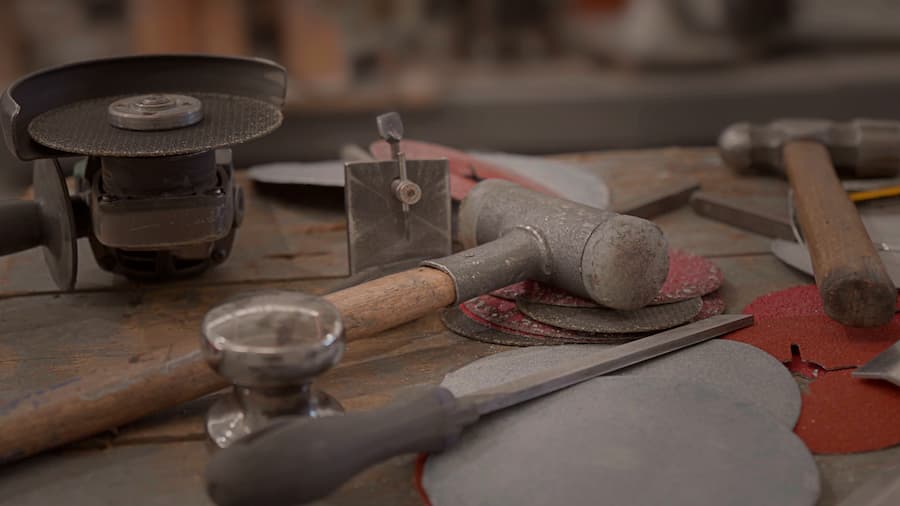 We accompany you in every step of the process

.
Let us take your creations to the next level.
At Capa Esculturas, we combine artistic creativity with technological precision, turning your dreams into tangible realities.
Latest
metalworking projects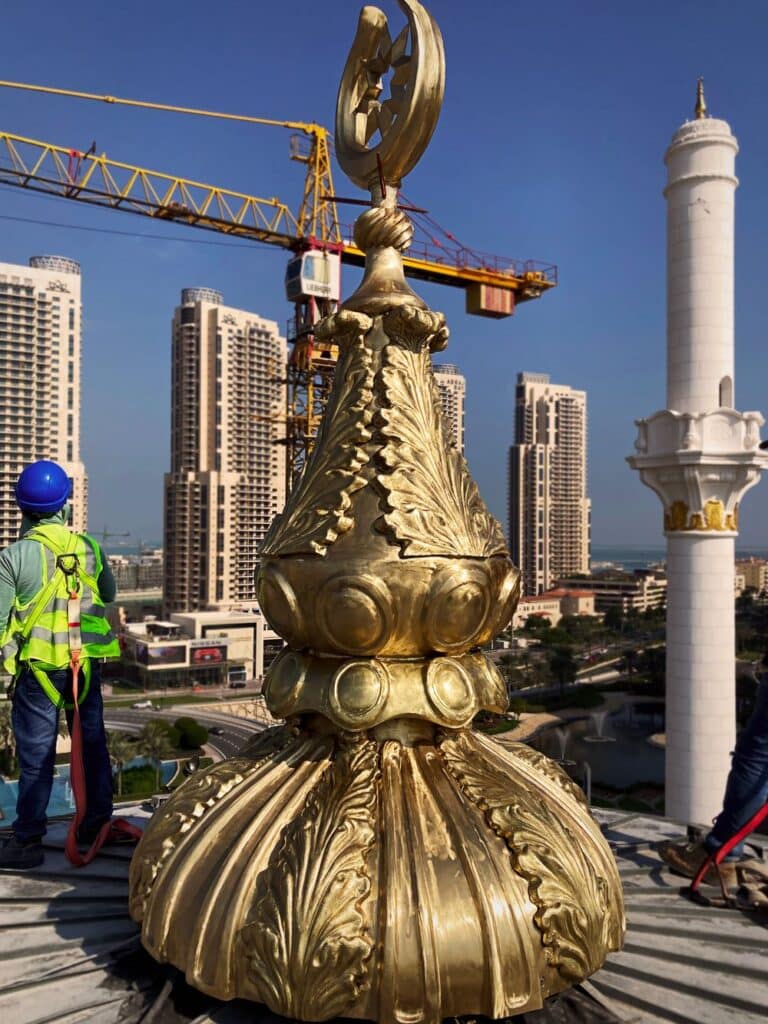 Pinnacles Hamad bin Jassim Mosque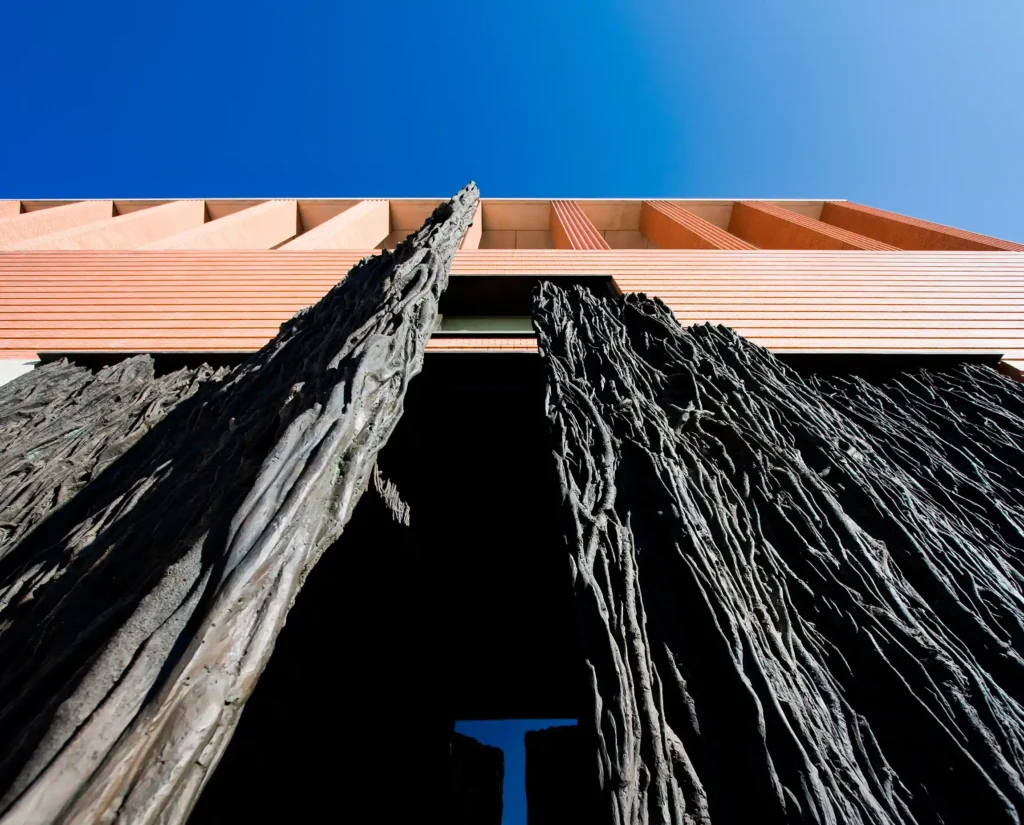 Lost wax bronze casting (26 tons)
Portón-Pasaje (Passage Gate)